Regent Nursery, Harrow achieves Ofsted Outstanding grading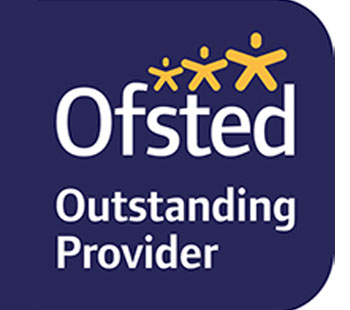 Regent Nursery, Harrow was inspected by Ofsted in March 2019 with its Overall Effectiveness being graded Outstanding. Effectiveness of the leadership and management, quality of teaching, learning and assessment, personal development, behaviour and welfare, and outcomes for children were also all rated as Outstanding.
Some of the key aspects the inspector complimented were as follows:
"Inclusion is at the heart of everything that staff do in the provision. They place high importance on identifying and planning for children's individual needs, including for children learning English as an additional language."
"Children make outstanding progress in relation to their individual starting points. Children are extremely well prepared for the next stages in their learning, including the move on to school."
"Partnerships with parents are highly effective. For example, staff keep parents fully informed about their children's academic progress and actively engage them in planning their children's next steps."
Regent Nursery, part of education provider Regent Group, was established 15 years ago by husband and wife Selva and Tharshiny Pankaj, who sent their own two daughters to the nursery, and over the years they have continuously worked hard and supported the management in their pursuit and maintenance of the highest standards of care.
"When parents come into the nursery we want them to feel like this will be a second home to their children; the staff team are well established and work as though they are family," states Tharshiny.
Manager Anne Marie continues, "We understand that choosing a nursery for your child is one of the hardest decisions you will need to make, and upon visiting the nursery we aim to make parents feel comfortable by not rushing them and allowing them plenty of time to ask all the questions that they would like to. My belief is that parents just have a feeling when they find the right nursery for their child."
Ofsted inspected the provision across four key areas before coming to an overall judgement.
Effectiveness of leadership and management: rated Outstanding
"Leaders welcome the views of staff, parents and others, and successfully act on them to provide an excellent service"
Quality of teaching, learning and assessment: rated Outstanding
"Children are extremely excited and motivated to learn"
Personal development, behavior and welfare: rated Outstanding
"Staff are excellent role models for the children. They use praise and reassurance to successfully boost children's confidence and self-esteem"
Outcomes for children: rated Outstanding
"Children are confident and independent learners. Older children know letters and sounds, and can read and write many words, such as their names, correctly."
Regent Nursery has recently opened a second site in Southall and are applying the same practices to continue to provide an outstanding service to the children in their care.
Potential parents may also be interested to know that the nursery, which offers hot meals, has facilities with extensive learning and play equipment, along with a large outdoor play area and is open from 8am to 6pm. Regent Nursery offers half day, full day and funded sessions.
If you would like to visit the nursery to look around, please do make contact with them on 0207 998 7600 or email them on [email protected]
Regent Nursery is located close to Rayners Lane tube station. Alternatively, further information about the nursery and the full Ofsted report can be viewed at www.regentnursery.com