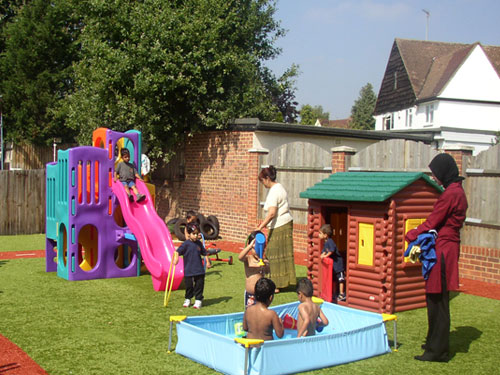 Outdoor Area
We have a large, secure outdoor area equipped with a slide, sand play, digging and gardening area and painting area, which we generally use daily.
It enables us to employ the nursery curriculum inside and out.
The children can exercise and gain confidence with their balance and co-ordination.
The children develop skills in interaction and negotiation and are encouraged to use their imagination.